Primo
The Komfi Primo Neuform memory foam mattress is part of our Active Collection. The luxurious mattress consists of 3 foam layers for superior sleep comfort.
The top layer is pressure relieving Neuform memory foam which adapts to your body contours and relieve pressure. Below is a layer of reflex foam that provides edge to edge support.
Featuring a base layer of re-engineered Ecofoam that is designed to reduce the carbon footprint of the Komfi Primo you can help save the planet whilst you sleep.
The Komfi Primo is finished with a hand finished, high quality removable, washable cover. Featuring innovative Coolmax cooling technology the cover ensures that you sleep soundly at the perfect temperature.
All Komfi mattresses are recyclable, made in Britain and come with a 10 year guarantee.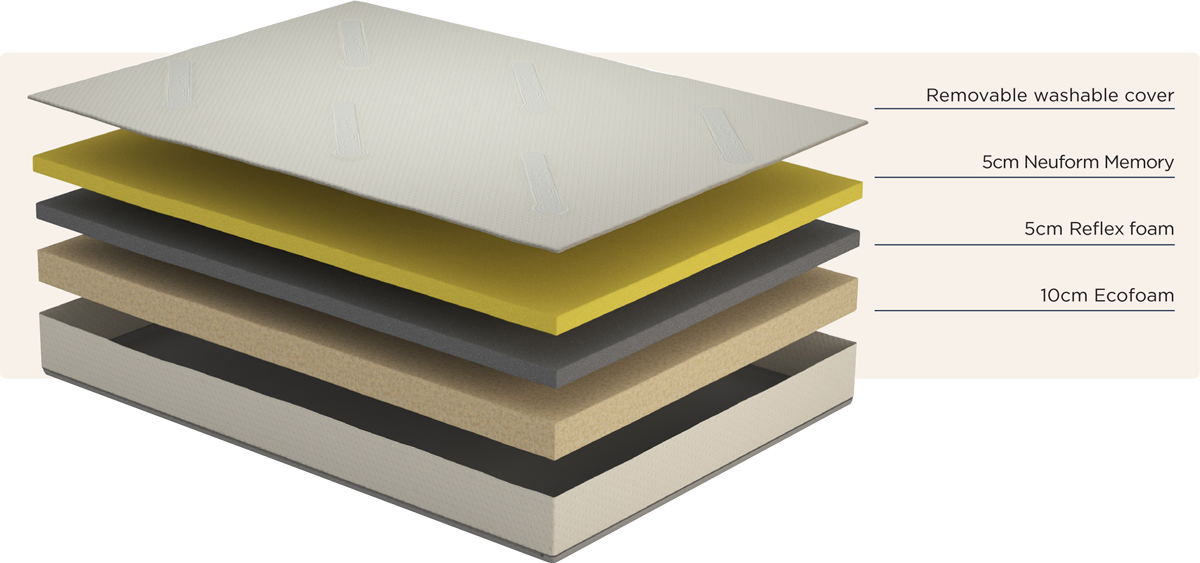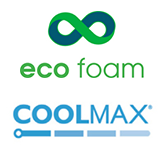 Mattress Technology

Top comfort layer of pressure relieving Neuform memory foam
Reflex foam for edge to edge support
Designed with Ecofoam for a reduced carbon footprint
Removable, washable cover with Coolmax® technology
90cm x 190cm x 20cm UK Single
120cm x 190cm x 20cm UK Small Double
135cm x 190cm x 20cm UK Double
140cm x 200cm x 20cm Euro Double
150cm x 200cm x 20cm Euro
160cm x 200cm x 20cm UK King
180cm x 200cm x 20cm UK Superking