Trend Seaqual
The Komfi Trend Seaqual Neuform memory foam mattress is part of our Active Collection. The luxurious mattress consists of 3 foam layers for superior sleep comfort.
The top layer is pressure relieving Neuform memory foam which adapts to your body contours and relieve pressure. Below is a layer of reflex foam that provides edge to edge support.
Featuring a base layer of re-engineered Ecofoam that is designed to reduce the carbon footprint of the Komfi Trend you can help save the planet whilst you sleep.
The Komfi Trend Seaqual is finished with a sustainable cover incorporating Seaqual which is a high quality 100% post-consumer recycled polyester yarn. The amazing SEAQUAL technology, can be found as an optional cover choice on the Trend, Primo and Select models and plays an important part in our drive towards an ethically designed mattress range which is better for the environment.
All Komfi mattresses are recyclable, made in Britain and come with a 10 year guarantee.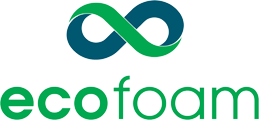 Mattress Technology

Top comfort layer of pressure relieving Neuform memory foam
Reflex foam for edge to edge support
Designed with Ecofoam for a reduced carbon footprint
Easy care no-flip mattress with a removable, washable cover
75cm x 190cm x 15cm UK Small Single
90cm x 190cm x 15cm UK Single
120cm x 190cm x 15cm UK Small Double
135cm x 190cm x 15cm UK Double
160cm x 200cm x 15cm UK King